If I  had thought that last year's helihiking photo tour was spectacular, this years adventure was out of the realm of description. Better scenery, better weather, better shots, better group, and better photographer/leader.  It was both literally and figuratively OVER THE TOP.
Day 1: After we landed and unpacked we were served a gourmet lunch, and had the heli-safety training orientation.
The first photo sortie started out rather low key- no trophy peaks or grand vistas.  A place simply known as Bear. It was warm and sunny, clear blue skies.  John fave us his take on the scene, and how he approaches an unknown landscape for the first time.  Following his suggestions, it was full on exploring time!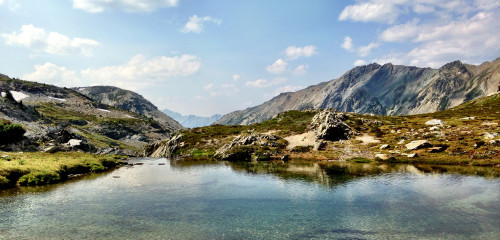 After investigating some small waterfalls, a large lake, and wildflower meadows, we hiked down to a small lake that seemed to disappear over the edge of the valley- nature's infinity pool!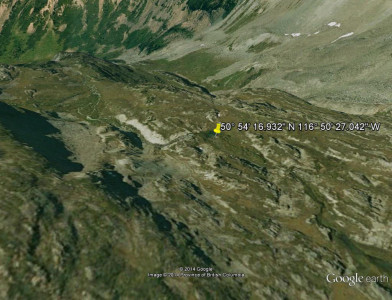 Next, back to the lodge for a photo talk and supper. But you won't believe what was waiting for us when we go there!