Maybe it's global warming (!), or just that it's mid September after a HOT summer, and I've never been in the mountains so late in the year, but the majestic peaks of the Canadian Rockies are strangely devoid of their classic snow caps.  They are naked!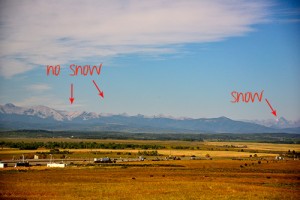 They look very evil and foreboding, grey and shadowy and menacingly pointy! A mountain peak without snow is just plain creepy. They look dead.
With a dusting of snow, though, they look all dressed for the party – all glittery and sparkly. Like a good mountain should. 🙂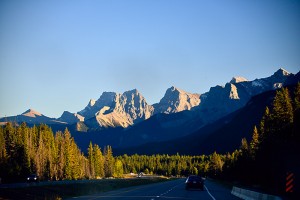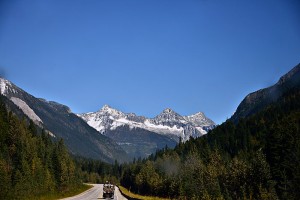 Can you feel the difference? Spooky vs. Sparkly? Or am I just wacked?
(Ok, I know, you don't have to tell me!) 🙂 )