In southern Manitoba, there is a small ghost town, and abandoned village at the crossroads of Nowhere and Nevermore. It's a great spot for photographers and so THE camera club headed out on the long weekend to see what we could see.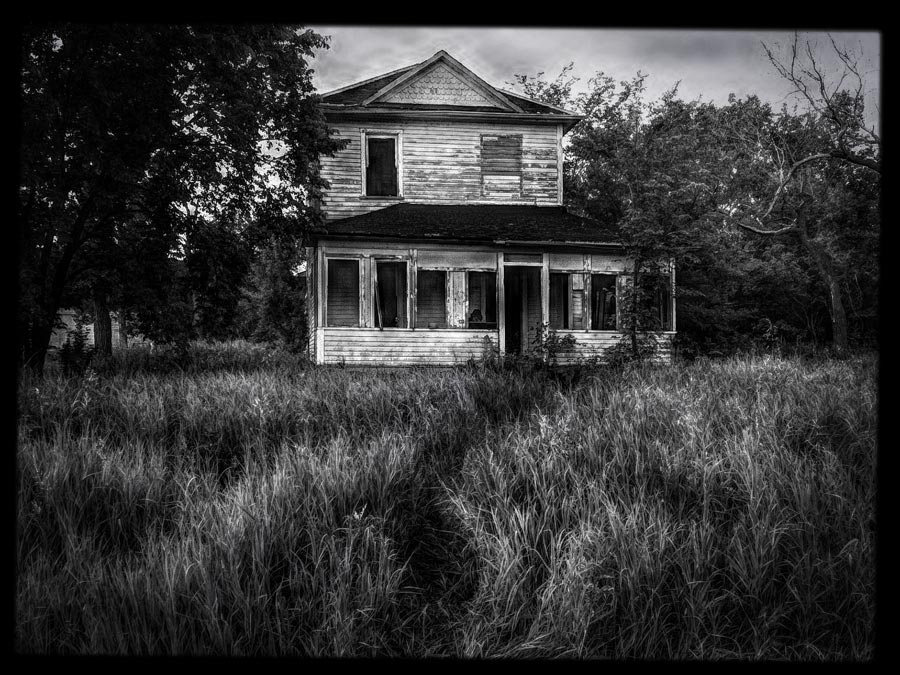 We spent more than 5 hours exploring and discovering. An unexpected discovery was what I think was the old well, which of course I found, the hard way.
Fortunately I always wear my safetyboots, and while my foot was lodged between a rusty old beam and the side of the hole (which was impossible to see for the overgrowth of grass and weeds – so I wasn't sure which was the safest way to depart!). It thankfully was stuck closest to the top of the hole and I managed to get free and hoped that my path to the mowed lawn in the next door field would be solid. It was.
The next surprise was the little beast, a tiny calico kitten who became our tour guide for the entire 5hour event! She seemed to live in  one of the old abandoned houses but she followed the group from location to location, building to building.
It was a perfect evening. No clouds though which makes for boring skies during the daylight hours.
However, after dark, it paid off – stars were bright and beautiful. And how about those fireflies!