Extreme photography.  Think of the kind of photos you see in action!
Just think of "_____diving photography" to know what I mean – sky, cliff, scuba, platform…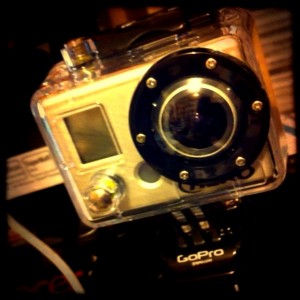 It was the underwater photography that got me intrigued first about extreme photos, so much so that I got my scuba diving license. But I didn't have much success with the photography part.
I remember one autumn weekend scuba diving trip – I think it was to log more dives to advance to another certification level or something like that. It was frightfully chilly outside, but plenty hot inside the cabin.  We stayed indoors most of the weekend and never did make it to the lake. No dive and no photos.
Several years later I planned a trip to Florida to dive in the ocean at John Pennekamp Underwater National Park off key Largo ( a great movie by the way!).  But found out that I couldn't afford the underwater housing for my camera. I was relegated to buying a cheap Kodak 110 (remember them??!!) waterproof camera that was only good to 3 feet under water.  I got some good, if not grainy photos of gorgeous reef fish, coral and the first few inches of submarine terrain (??oxymoron??) of south Florida – but that was hardly extreme photography!
But now my extreme photography interest has been piqued once more because I discovered a new toy – scuba-ready (although I'm not), sky-dive ready, -pick your dive-ready little extreme photography camera!!!
It's my tiny GoProHelmet Camera
, but you can wear it on all kinds of things, like sports equipment (tennis racquets, golf clubs, etc.), car bumpers – for when you're racing around on the weekend! or yes, on your head with or without said helmet.
It's THE camera you can WEAR, as well as taking it to the beach or pool for swimming or for underwater adventures down to 180 feet!  My scuba diving days are long since over, but my hang gliding days are just beginning – with a flight in October for me and my Gopro!  Watch for these photos for sure, and the video. Coming soon to a monitor near you.
Now one of the best things about the Gopro is that it's an instant time lapse machine! REALLY. It comes pre-set for time lapse photography for a frame every 1, 5, 15, 20, or 30 seconds. I placed it on my window ledge at work and set it for 1 frame every 5 seconds and let it do it's thing for the afternoon.
Here's the first Gopro timelapse movie of my day (taken through one very dirty window)!