Despite the warm weather these past few weeks, the hot infrared sunlight is gone. I found this one image while preparing for the SAG conference – and thought I'd rework it with a new Photoshop post processing technique.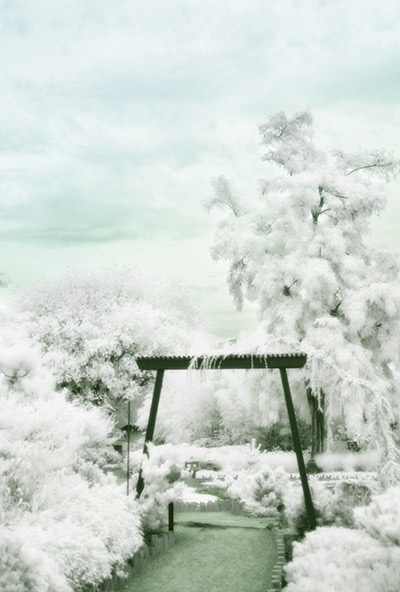 I used ACR to force the tones of the foliage, and then used Auto tones to normalize  the histogram.
Then I applied a green blue gradient on a new layer and set the blending modes to soft light, 35% opacity.
That's the technical stuff…but just looking at this image again now that the winter is setting in here makes me long to be back in the mountains once again.
Let me know what you think of this one!