Today I won't bore you with photos of Halloween parties of the past (although there most definitely are many posts of those around on this site already!), but rather a few tips on making spooky images with shadows. Simple, non technical and dramatic. All you need is a light source and a subject.
This is one of my favorites: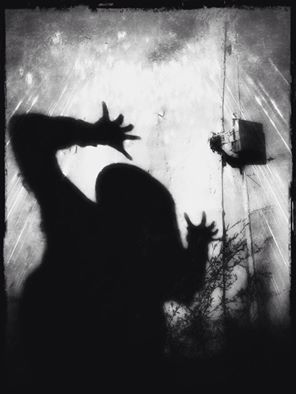 It was shot mid-day, full sun, and by simply positioning the subject to where their shadow looked the best, and by moving myself to eliminate the real person from the frame this frightening image was created. With a few filters using the free online photo editor PIXLR , or on the free ipad app, the final effect was quite creepy, don't you think.