I am back from my 2 week photo scouting trip to the Canadian Rockies and what a time it was! With stops in Yoho, Banff and Jasper National Parks, the locations truly inspiring, despite the ridiculous numbers of people at all the places I visited! My fault though, I should have paid more attention to the free admission to all National Parks…Here is one of my favourite and "people free" places to experience in Jasper, Spirit Island on Maligne Lake -accessible only by hiking in 14 kms, or by boat.  I will post some of the canoe shots as well!
The quintessential Canadian photo!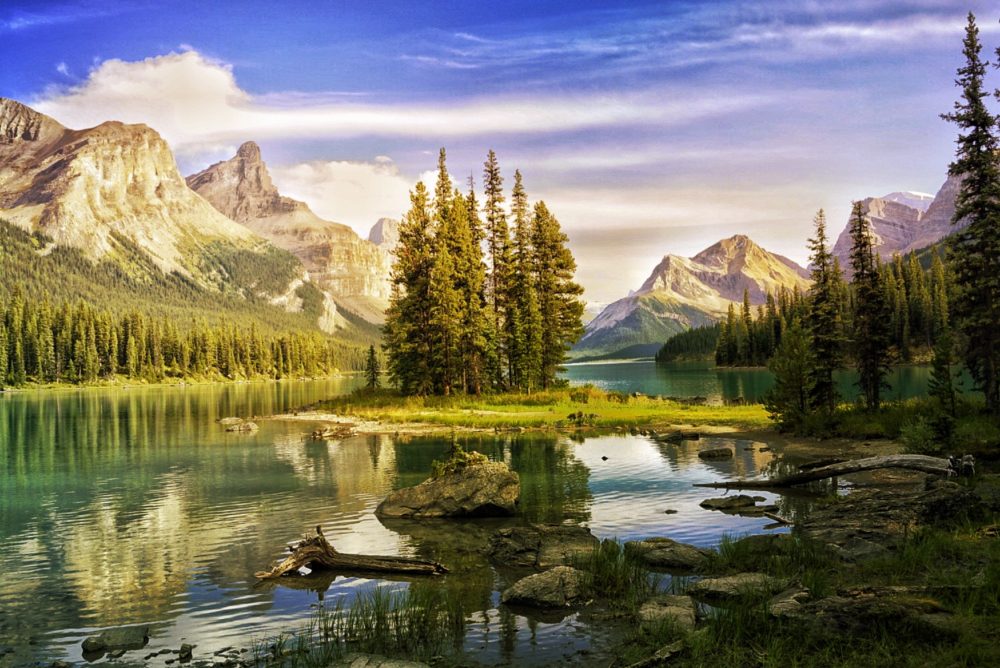 Plan to visit this location with my 2018 Canadian Rockies Photo Workshop. Details coming soon!