I had lunch with my mom's best friend over the holidays. After my parents moved west, the lavish dinners on Egerton stopped and  me and the neighbours didn't see each other too often after that. These 2 neighbours in particular really were my parent's best friends.
Although my parents kept in touch with them I didn't really except for the occasional email…well, now my parents are gone and so is her husband so we definitely owed each other a visit. And so it was, over the holidays we did just that.
Of course it was all reminiscing over a delicious lunch, in St B. close to the old stomping grounds LOL. Bittersweet to be sure.
Anyway I left our visit in that odd happy/sad state that we all have after such reunions, but as I walked to my car something caught my eye.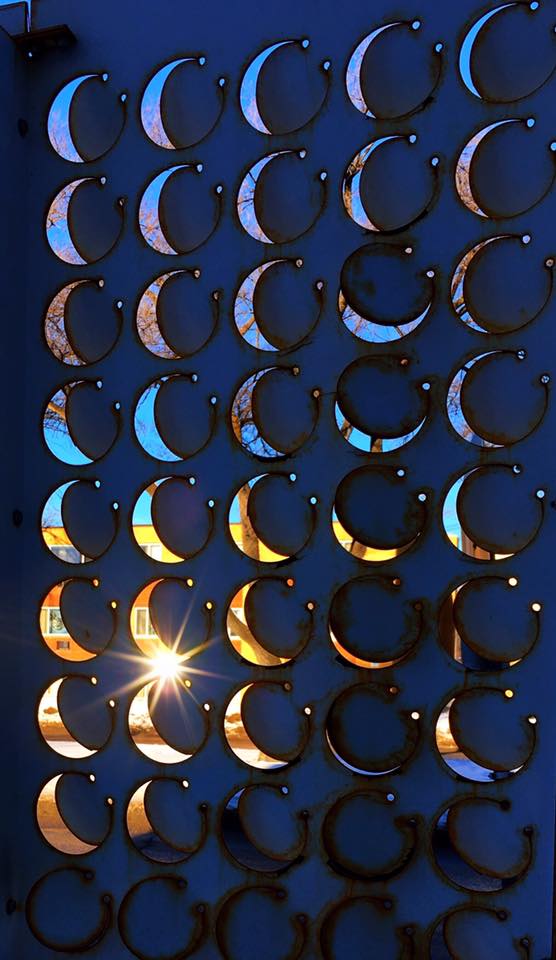 And so this is the many moons of memory, the same yet different, each allowing for just a sliver of the past to come through to mind, the light of life and remembrance – and sometimes one old moon will spark your entire future…
Indeed, Many Moons ago, it was.