Yep, it's been a mild winter so far, but dark and gloomy.  The heavy clouds just won't leave us alone. I was reading again last night about John Muir (one of my many "heroes") and naturally had to recall the amazing natural places where i like to hang out.So i thought this image might help release some of the heaviness of this few weeks.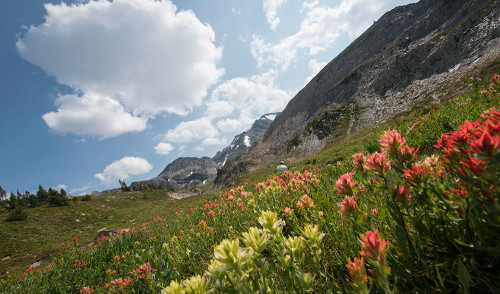 This was taken in 2014 in the Bugaboos, |Bobbie Burns| can you see my friend Lisa hiding in the Paintbrush?
That was one amazing meadow!