The weather was glorious, the opposite of last year. Day 2 was a sunrise day – my favorites. We awoke at 5:30 am to shoot the sunrise over Sugar Plum Spire. Words cannot describe the place, the view or the experience.Lifting off at 6;30 in the dimmest of dim light, just enough for the Jenz our pilot to fly, we flew to a grassy peak, across a glacier valley from SugarPlum.  Everyone with their cameras and tripods ready for the alpenglow, looked like statues from another planet.  One of the photographic challenges in these kinds of photo tours is avoiding taking the same shot as all the others. Almost unavoidable when everyone is shooting the same trophy scene.
But one the the little known rules of photography is to "turn around". And I did. I was ready to shot a lone person standing atop the rocky ledge, when another person appeared in my viewfinder – CLICK! What do you think? I know it is a unique shot, a stunning frame unlike anything anyone else saw that morning.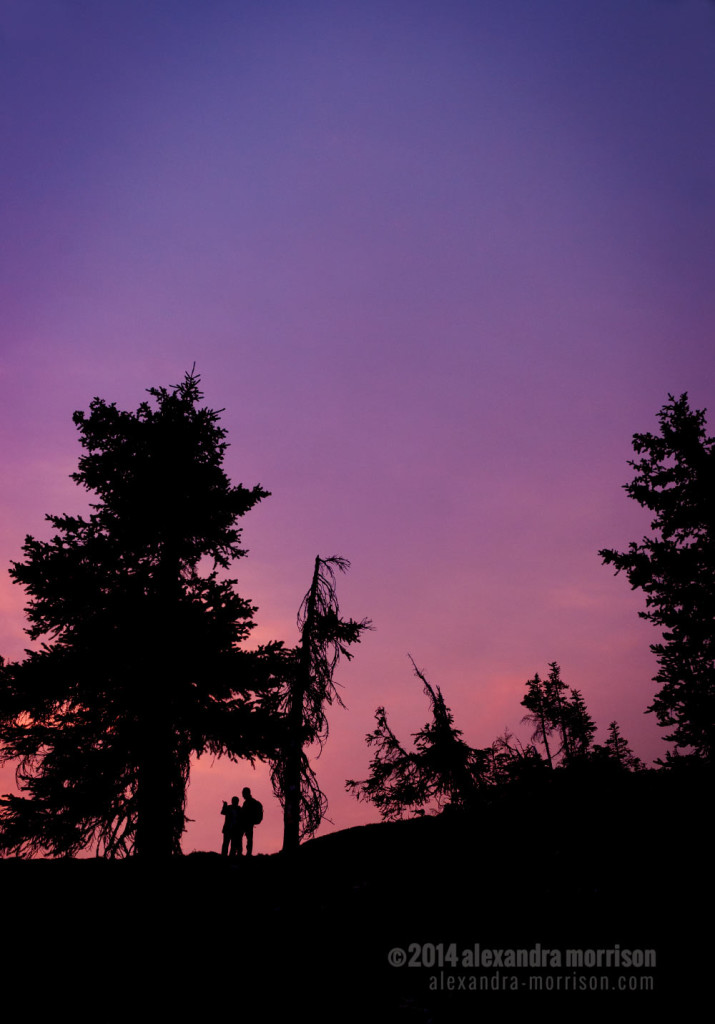 The alpenglow below is a classic and I do believe there are 300 MB worth of images of this shot, if you include the shots of all the other photogs too! But it is still beautiful, don't you think?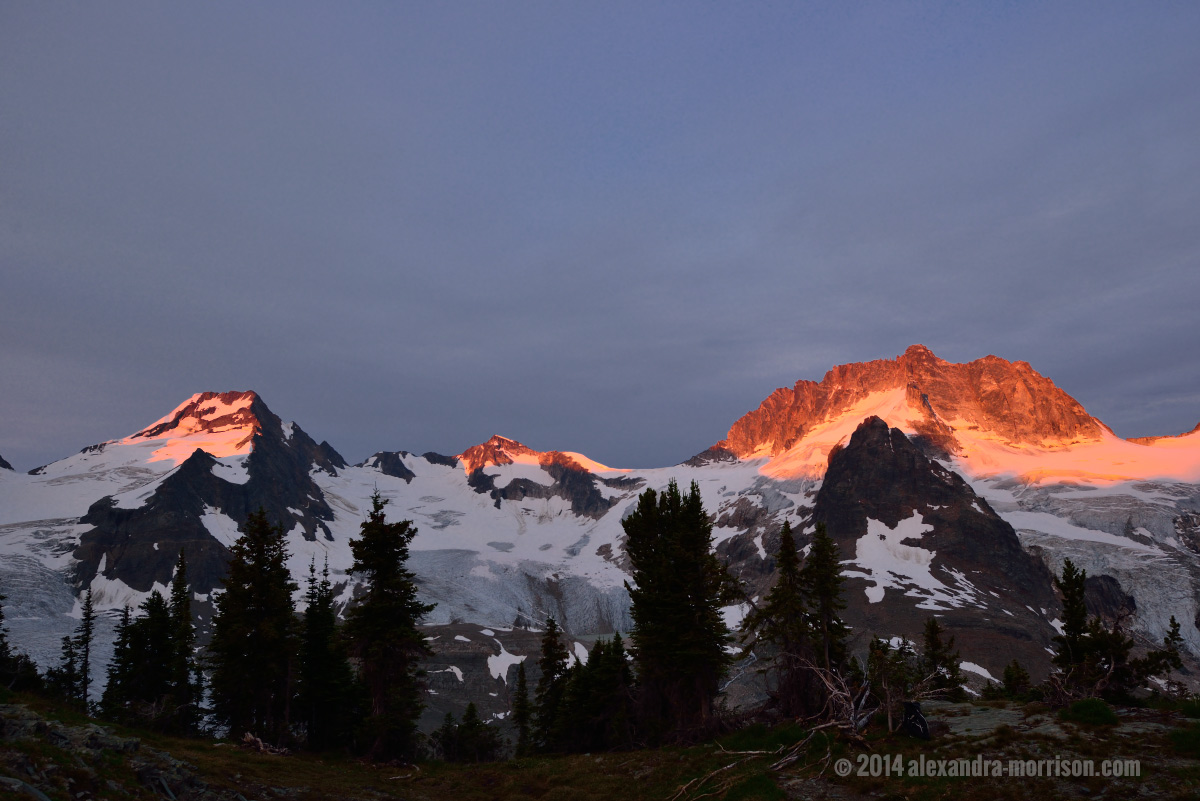 Next up. Snowman Pass and Skidmark.