The most favorite long weekend of them all – and I'm heading back to the land of the golden light – tomorrow I will be one day away from Part 2 of the heli hiking photo adventure. This time with John Marriott, acclaimed mountain photographer and Canmore flood survivor! So excited.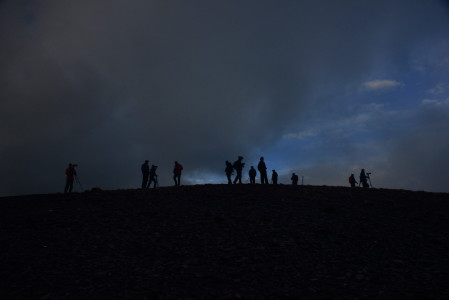 A different mountain, a different lodge, and different hikes, no doubt making this a more "complete" week – I learned from my mistakes last time (too much stuff!). This time the D800, the D300, I can't do without the gigantic lightbulb lens, the Nikon 14 – 24 f2.8, but the other lens is small the 18 – 70 D 70 kit lens, and a 100 mm Sigma macro.  About 15 lbs – I think. Still too much???
Follow the day by day results on Instagram, follow me @thenaturephotog. or twitter @thenaturephotog.
See CMH's best of 2013 here, and let's see how I do in 2014!