Today was the first day of  the PPOC 2013 Image Salon, held in London Ontario.
Through the magic of the internet, PPOC members were able to login to a website that was live streaming the judging.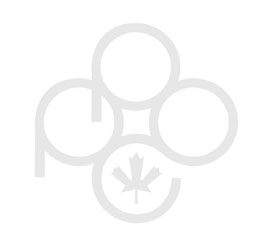 The video feed was not great but PPOC provided everyone with hi res PDFs with the images and the judging order, so you could "tune in" around the time that you expected your images to come up.  I however, watched the entire thing from start to finish, juggling the 2 Judging rooms and making notes about the judges comments on ALL the images. Flipping back and forth in the 2 PDF documents of images, annotating and recording the proceedings.
I think in my 7 or so years as a PPOC member my greatest learning moments have been listening  to judges at these events.  Not just in their comments for my images, but for other images as well. Even for portrait and wedding photography, I absorb and make note of these comments.
It's a huge learning experience!
So…today one of my images received a MERIT, and another EXCELLENCE! Tomorrow morning when the judging resumes, it looks like my last 2 images will be judged very early and it starts at 8:00 am Winnipeg time. I expect I will know  my results by 9:00!
However I won't know if I won any trophies or the POY -Photographer (artist) of the Year. That won't happen till the awards banquet in Vancouver on April 17.  I would love to win this again  – for all sorts of reasons!
I can't post my salon images here yet – the judges don't know who the makers are, and tomorrow evening they will pick the POYs and the trophy winners so check back on Sunday to see them and to see how they did. 🙂
What they said:
Image # 1 Judges scores: 1 Excellence, 3 Merit, 1 accepted.  Lots of discussion – the Judge giving it an Excellence said that he loved the dynamics, the way all the lines lead into the subject. great colour tones, and acknowledged that it's very hard to to these kinds of images well! It is a hard shot to make and that this one was expertly handled! (heheheh!)
The low judge didn't like the tones – thought the sky was too blue for the time of day but was convinced to move his score up to merit after the discussion.
The upshot was that it scored MERIT.
Image #2: no discussion just EXCELLENT!  I'll take it. (I usually like to create some controversy but this image did play it safe.)
Image #3: ________________( not a safe image but quite different…)
Image #4:________________ (This is a complex image and I an very curious to see if the Judges will "get it.")