I guess you can call it the "around the world by private jet photo excursion lite."  I don' t know how exactly I stumbled up on this – I really wish  I could trace the events, but whether it was by some cosmic plan, or a nice "co-incidence" I found it…It's called heli-hiking. A helicopter takes you the fly-in only loge in the mountains, and each day to prime hiking areas way too far for people to get to under their own steam. Too Cool!
But it gets better, The Canadian Geographic Society is sponsoring a photo heli-hiking tour in the Bugaboos ( a sub range of the Kootenays) in eastern BC (and you know how much I love BC!). The chopper will take the group to several locations each day for the best mountain photo ops you can imagine! Back at the Lodge, there are masseuses, hot tubs, a wince cellar that kills, and world-class chefs to feed you after a "hard" day on the mountain!!!
OMG – I booked my place and I can't wait!  This photo is from the website of the Lodge operating the heli-hiking experience.  Here's a link to their photo gallery.  What do you think?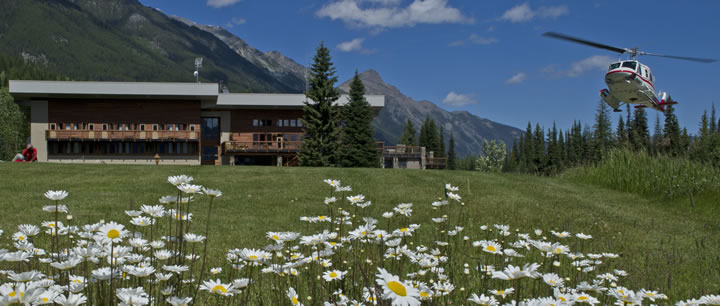 I will definitely let you know how this all goes – and if it's as good as all the reviews say it is, I may consider making my own photo tour next year.  A photo workshop in the mountains far from the maddening crowds would be astoundingly awesome.
ttfn, (spring is on it's way despite what the groundhog says!)