Ah, yes, it's a time that send shivers up your spine. goosebumps everywhere and your blood unfortunately can't run hot because it's -40C. It is a delicate time of year because everything is frozen and brittle, and you could break a poplar tree with a whisper!But damn! its beautiful!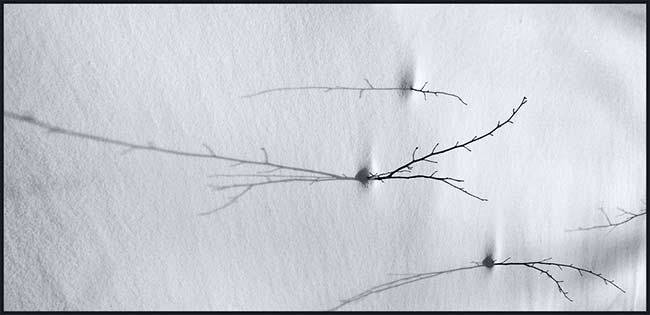 Just a short – too cold for long – walk through the back 40 was a wonder of photo opps. This is just one of many.
Plus I have a rabbit living under both my front porch and back deck – and I have spent hours trying to get a cute shot if him/her peeping out from the burrow in the snow but because I can't stand the temps for longs that 20 minutes (and by that time my camera has pretty much seized up anyway) , a little stroll works up a sweat in all the layers and 10 lb boots, trudging through 2 feet of snow.
But the sacrifice is almost always worth it.