Tell me, do you ever get caught up in situations or projects that seem to consume you?  Things just seem to expand and spiral and before you know it, it has sucked weeks into the void!!
So so many weeks have gone by and some projects are slowly moving forward but some of my own pet project are waylaid for the moment. Grrrr!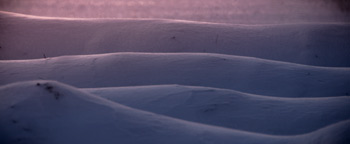 So that's where I'm at…is there an end in sight? There always is.
I took my new boy out for a walk last night it the biting cold. To "gather my thoughts".  Have you ever noticed how quiet the night is in the winter? There is literally not a sound. Nada, zilch. Contrast this to a summer night that is definitely buzzing with a symphony of natures voices.  Winter is disturbingly quiet.
And have you ever noticed that the colder the night the brighter the stars?  It's almost like nature's way of compensating us for the all the trouble the cold causes. "Sorry about that minus 38 today, but I'll give you an amazing sparkling sky to make up for it."
It is a wondrous sight. The moon is in play right now so things look quite different, although the moon is like a sliver of polished silver in the winter.  So my little challenge for you this week is even if you don't take a photo (because that would be painful!), get out of the city for a few hours, and check out the winter sky! It will uplift you in amazing ways. (But do dress for the cold, and let someone know where your going in case your car dies, like mine did!!)
So what came to me in my walk was – Can I clone myself!? That would be a cure for my time sucking whirlwind life right now.
But hey, don't think that all this time stuff will prevent the iPhone photo workshop from being a great time this weekend. There are still a few places left. Sign up now, you'll be glad you did. 🙂
And I promise that while somethings do, this workshop won't last forever LOL.