Back in the fall, my friend Joe Kerr, owner of Pixels Gallery pitched me the idea of a women's camera club. He's had plenty of women come through the gallery inquiring if such a group existed and if so, how they could participate.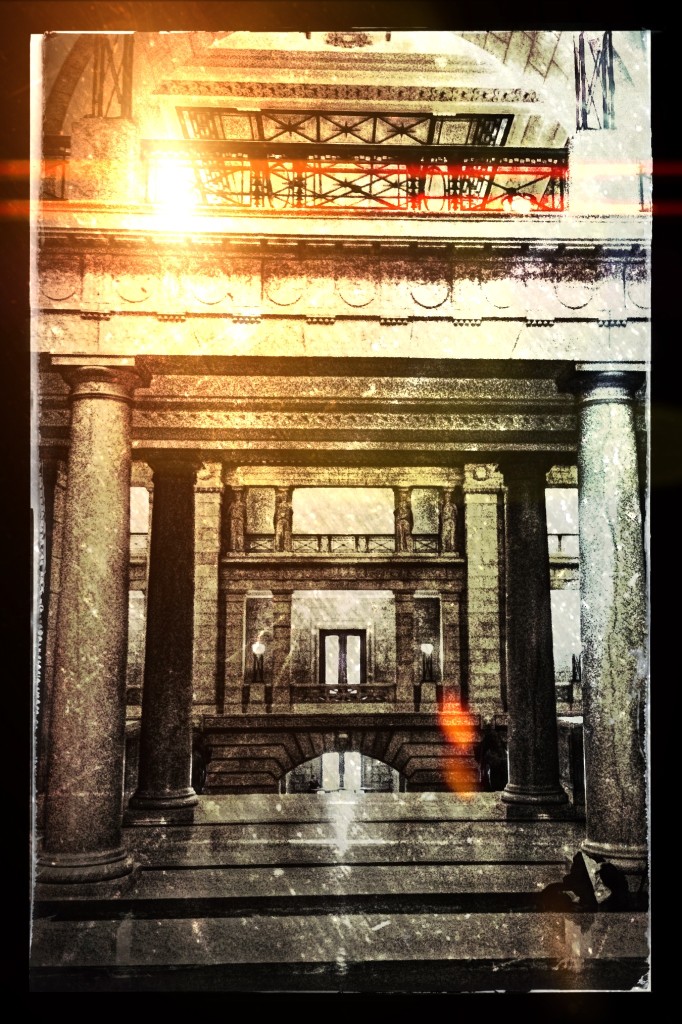 Such a group didn't exist, so Joe, the man of action he is, approached me to see if I'd be interested in facilitating the potential new camera club.  So we had called an exploratory meeting and invited all the interested ladies, and in a few short hours we had formed THE Camera Club.
THE had our first field trip on Sunday – a visit to Manitoba's Legislative Building – a mysterious and mystical place  – the purpose of the edifice notwithstanding!
From the Gothic motifs of the Freemasons, to the powerful arrangement of space, the morning was well spent exploring all the intricacies of this downright strange place.
For example, why are there Sphinxes on a building in the middle of the Canadian prairie?  What to they represent – and who's idea was it to put them there?
Why is there "Black Star" on the floor, what does it mean? So many secrets! The photographers were loving the mystique!
Here are a few links interpreting the architecture of the "Leg." in case you are interested in visiting this place for yourself.  If using a "real" camera bring a tripod, but your iPhone 4, 4S or 5 will works splendidly!  Sundays the building is open to the public and free of pesky government employees 🙂