You know how much I love my iPhone! And so do a lot of photographers. Unfortunately the iPhone (all versions) isn't so good for some things.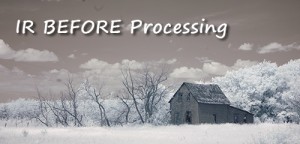 Like infrared photography. I have been experimenting with filters, techniques and tools for about a year and the results have been quite disappointing. But in the process of working with a student on a private infrared photography lesson, I got an idea for an app. Yeah, I know everyone has an idea for an app.
But this one is going to be better than a old skool app. Stay tuned!
And on preparation for the 2013 Infrared shooting season, I'm releasing a few more IR tools during the month of December. Also watch for my IR workshop survey hitting your mailbox this week – if you're a subscriber to my newsletter.
Have a very good day!