Well, I didn't crash my hang glider – the flights were cancelled because of the high winds. 🙁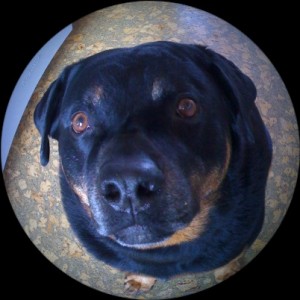 Trying again next week, the beautiful autumn foliage won't still be around but I'm sure it will be a blast anyways.  HG video is always a thrill!
So what is worse than a crash? A sick dog. Yes, my poor Rottie has been in and out of the vet's for the past 2 weeks and the diagnosis is not great. I am depressed. 😥 He is 8 years old and it's old age for this breed but he's in great shape otherwise.
I  have been cooking home made meals (doctor's orders) for a 90 lb Rottweiler – do you have any idea how much rice 8 cups of cooked rice is?!! It hardly fits in my fridge.  Here's the routine:
Boil 8 cups of rice (1 days worth), boil 1 chicken breast, 4 eggs. peel the eggs and microwave the shells – crush the shells into crumbs. Crush the meds and add to the food. Mix it all together. Feed my poor boy.
Wash the dishes.  Rinse and repeat.  I would do anything for my pooch, even cook!  He's the most loyal, affectionate, funny, and fun dog I have ever known. He is just a big baby.♥ ♥ ♥