I was once again this week experimenting with photographing stars, the Milky Way and meteors.  Warm evenings, no moon,  and better yet No mosquitos make this a perfect time for night sky photography. 
I was having lots of fun fumbling in the dark with the tripod, flashlight AND the camera settings window on top of the camera.  Standing on tip toes trying to read the readout, and flipping the "illuminate button" to make sure all my settings we correct was getting sooooo frustrating!  What can I say but OMG – how quickly I was losing my inspiration!!!!
So I took a break during an attempted long exposure, and back in the house, I  Googled "star trails " to try to get re-inspired by the great images of others, and in the process I found a great info bite about a previously unknown to me, setting on my D300.
If you're a Nikon shooter with any of the new D series cameras this will work for you too.
There is an INFO button on the back of the camera that will show you your settings in the LCD preview window – nice, BIG ans clear adn perfect for night photography of all kinds.  Look for the little ? button on the back of your camera and just press it.
Here is the location of the info button on the Nikon D300, Nikon D9000 and D7000.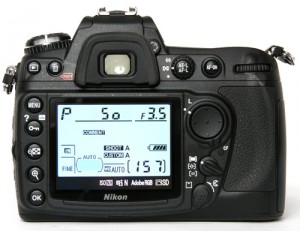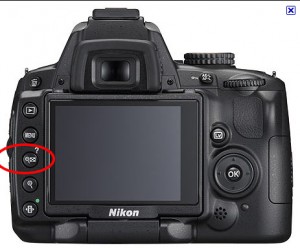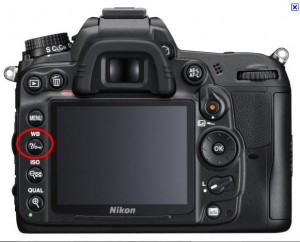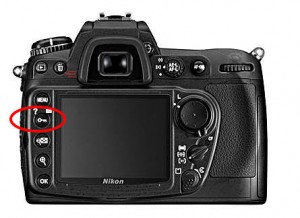 So give this a try when your shooting the sky! Have a terrific warm weekend and don't forget that the in the northern hemisphere this is the best part of the year for shooting star trails. I'll show you mine soon.