My house "in the sticks" is the home to more than 7 bird nests! A few get reused every year, but I don't  know enough about bird behaviour to know if it's the same pair each year returning or if they are merely "squatters"  inhabiting the last year's nests.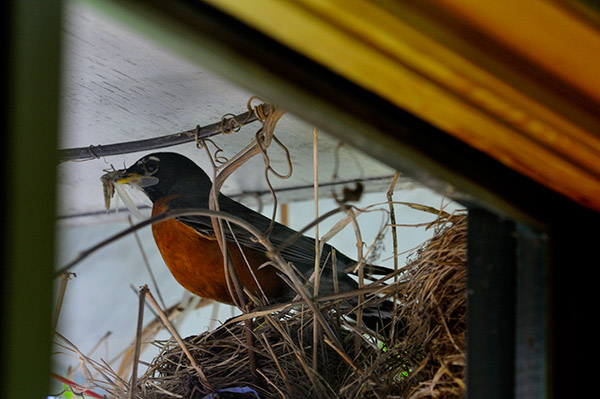 One pair of phoebes (I presume) has returned to the same nest for 6 years. One year they didn't show up, but returned the next and then the following year they built a new nest right next to the old one.  The problem is these 2 nests are right over my front door! I get dive bombed quite regularly by the protective parents trying to scare me away.
There is a family of robins nesting in the gravepines over my deck. Fortunately for me, they built their nest right alongside a window so I can very clearly see all the activities.  It's so amazing to watch. Unfortunately it too is right by the door, making access to my deck impossible lest I scare them away for good.  Robins seem to be more "fragile" in their tolerance of intrusions.
Anyway, I spent the better part of my weekend watching and waiting for the magical moments in the lives of these robins and their 3 babies.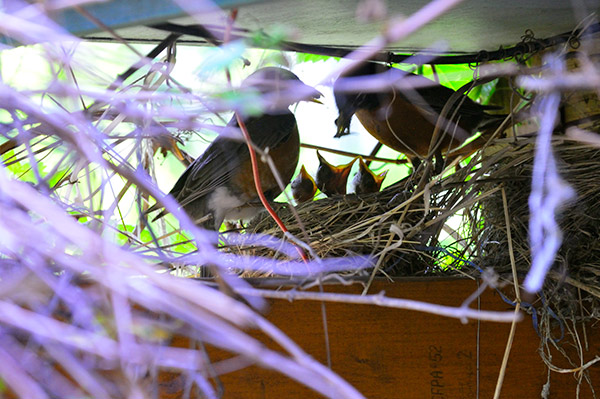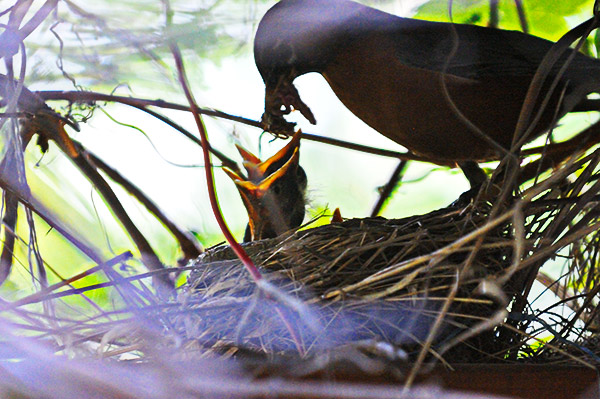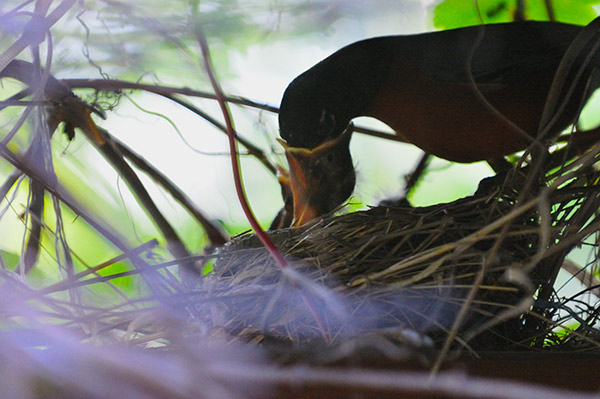 All shots taken with a Nikon D300, with 70-200 VR zoom, some with a 1.8X Nikon teleconverter.  ISO 2000, shutter between 35 and 50 sec.  Aperture around 5.6.  Also all were shot through some incredibly dirty windows so the image quality is not what it could be 🙂