In the northern hemisphere, spring is rolling out exactly as it should, and along with it is the promise of a new infrared photography season.  As soon as the foliage leafs out and the grass is green is the perfect time to get your converted infrared camera out of the gadget bag, or dust off the old Hoya or B&W filters.
Here's a quick tip sheet for preparing your gear for fantastic infrared shooting excursions: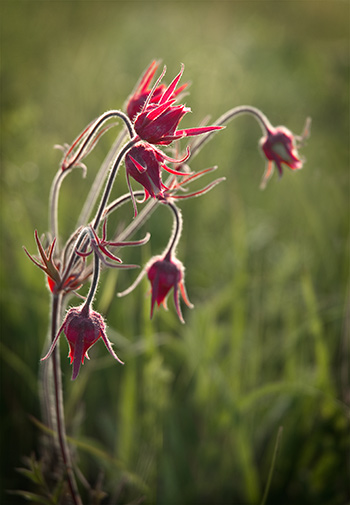 1) If you use your camera for regular photography, be sure to re-set any settings and preferences back to your preferred IR defaults.  Newer pro and prosumer DSLRs have "shooting banks" in which you can save a series of presets, making it easy as turning the "bank " off or on. More on this a bit later.
2) Get some good quality lens tissue, and some lens cleaning fluid and clean all your filters (and even your lenses). Rain drops contain minerals that leave traces behind on your filters so if you were ever caught in a shower in the fall, or even snow in the winter, and thought you'd clean up your gear sometime, NOW is the time to do it. With the worries of lens flare and hot spots with infrared photography, you don't need to add the additional annoyance of dirty filters and lenses.
3) While we're on the topic, clean your sensor. See my sensor cleaning article here for the instructions.  You CAN do it, just use the right tools and DO follow the instructions word for word.
4) It's been quite a few years since the Nikon D70 hit the market.  If you have one lying around, why not convert it to a dedicated IR camera?  I personally wouldn't attempt the conversion on my own, but that's just me!  If you're mechanically adept, and have a steady hand, it's quite possible to do it yourself.   If you're less fearless I recommend Lifexpixel for very high quality IR conversions and professional grade work. You definitely won't regret putting your old D70 or other older DSLR to new use as a dedicated IR camera. Send it off now and you'll have it back in time to shoot the gorgeous spring flowers.
5) Charge all your batteries!
6) I know there are huge memory cards out there but consider this: one card failure could mean you lose ALL your images.  Better to have several smaller cards, just in case.  So with that in mind, clear off your existing memory cards (move all the files off and follow your usual back up procedures), delete all your images from your cards.  Put the card in your camera and FORMAT the card.  Deleting images in not enough to ensure that your card won't get corrupted. The in-camera format will totally wipe your card, reducing the chances that a leftover bit of data could corrupt the card. ( I am very bad for not deleting and reformatting – right now I have about 8 8 GB cards, all full but all backed up ready to be deleted, but I just can't do it quite yet. I seem to put it of till the last possible minute as I'm rushing out the door for an assignment or a job. Bad, bad, bad!)
7) And finally, take a vacuum cleaner to your bag. Clean out all the pockets, pouches, all the innards, and give it a thorough cleaning. You'd be surprised at how much grunge an outdoor photographer can pick up in his or her bag over a season.  And since most of us use zoom lenses, these are prime targets for dust, sand particles and general day-to-day dirt to find its way into your camera.