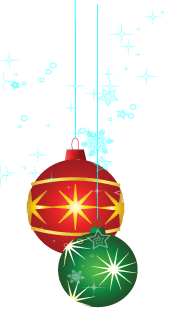 I'm not sure when you're leaving for the holidays, so here's my wish for you today.
Make it the best Christmas ever, don't forget about your pets, and make a donation to your favourite charity.
If you forget about the commercial aspect of the season, the intention of this time of year is pretty amazing. And even if it is just for a few hours, we all put our differences behind us, open up our hearts to peace, remember the past, look forward to the future; and one day maybe the spirit of Christmas will remain with all of us all year round.
Merry Christmas!!!
---
BTW: A big thing for me, today I am attempting to  make cookies for Christmas. I say attempting because I have never had any luck baking anything, but I have to give it a shot. I was always a bit envious of those folks who would show up at all the dinners and holiday events arms full of baking and goodies.
I got a few good easy recipes from some friends and I know this time it's gonna work. yummmm!
(Photos next week.)