With infrared photography season pretty much closed for the next few months, I went searching through my files for new post processing techniques to share with you.  yes, I want to share, but I also have to round our a few more lessons for the course at Pixels 2.1. (It might have been the wine but looks like there will be a photo trip to China in the next few months! Stay tuned)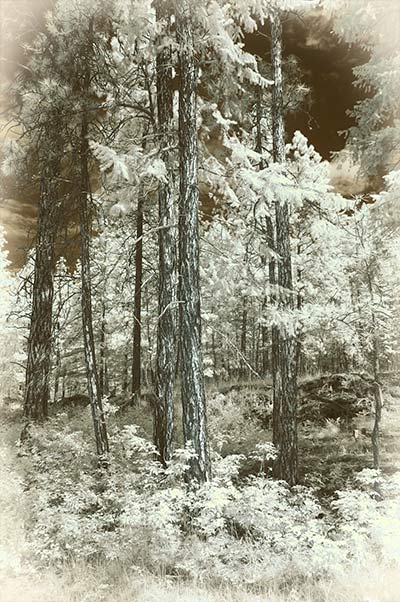 Anyway, between Ben and Tse Li there will be a trip sometime! But till then, here's a new IR photo done up to look like the old silver prints from the turn of the LAST century (1800s).
I think I'll do one more with less of an edge.  I used a plugin called Nik Silver FX. It's too easy to use and has lots of potential. I'll play around a bit more and get a fuller review on the site soon.
Now if i just had a few old western costumes I could put a few people into this could be a splendid historical piece! (not.)