HDR (high dynamic range) photography has kinda run its course as a trend – I think the effect was so obvious that it lost its lustre pretty fast. I've heard so many people groan, "Oh no not another HDR image!" whenever they see the distinctive and obvious HDR look.
And I agree  – to a point.  HDR can be done with great effect, though, when it's not totally overdone, like we see most of the time these days.
Here's an example (of my kind of HDR):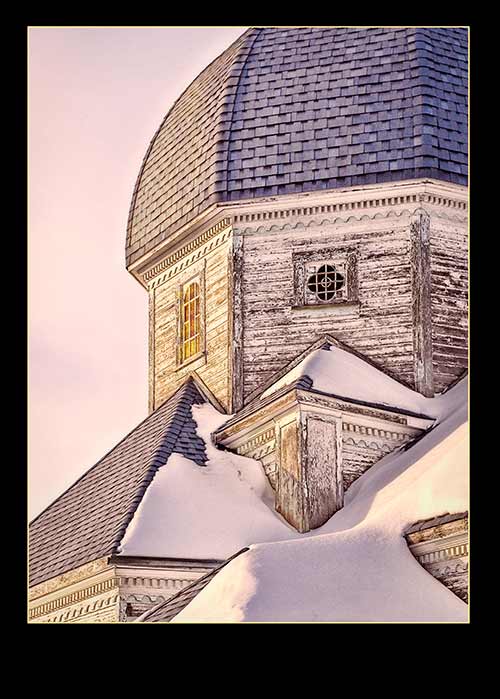 Just enough HDR to bring out the texture in the elements of this old church at sunset.
It adds detail without blowing away the tone curve completely!
If you're interested in this subtle HDR-ish effect, let me know.  There may be a course  coming up soon!
Well, gotta rush off now. Busy day tomorrow. ttfn!