Vacation time – the best time to stay up till dawn being mesmerized by the night sky! The moon timelapse series was just the start.
All week I have been up till 3:00 shooting the night sky.  With the moonrise occurring very late it's perfect for photographing the Milky Way.I was using a great little iPhone app called Magic Hour to time the celestial events, so I knew I had a bit of time to play with exposures etc before the moon rose.
EXIF DATA:
ISO 3200
Lens: Nikon 10.5 mm fisheye f 2.8
Shutter: Bulb for 15 seconds (anymore and the stars start to blur with the roation of the earth*).  Some people say 30 secs is max.  it may be true depending on your lens. Yes I could have used the automatic shutter speed but I was all set up for long exposures and it was too dark and late to switch my setup!
WB: tungsten (for the blue sky highlights)
Manual focus set on infinity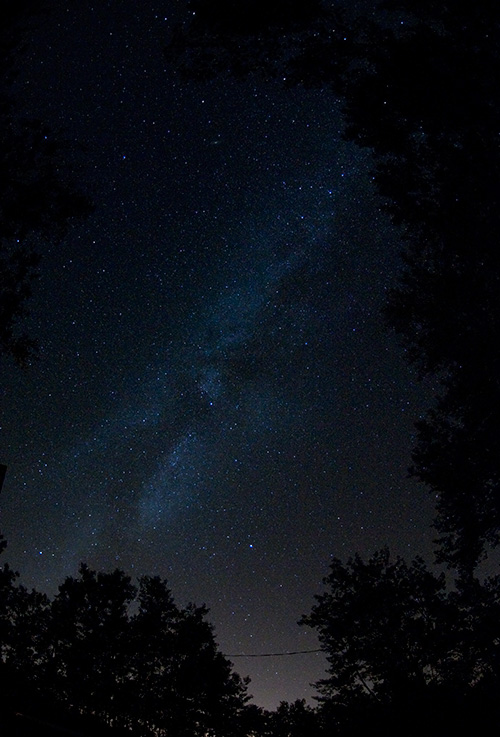 Even though this was taken 35 kms from downtown Winnipeg, the orange glow at the bottom is light pollution from the city!  I will have to travel another 18 kms east to get to the dark zone!  Which I may do before the winter. There are actually places in the US that the federal govenment is designating dark sky national parks just to astronomers and photographers can be assured some really dark skies free of "light pollution."
Anywhere east of the Mississippi is NOT eligible because there is just too much light everywhere!  Here's a nifty map called Dark Sky Finder where you can find the dark zone nearest you.