As a photographer, you may one day be asked to shoot  headshots for clients for their websites and promo materials.  Often if they want to use a photo of themselves on their website, it may often be part of the banner of the site. This means that you will have to "knock out" the background.
In the studio, if you know in advance that you need a white background, you can set up your shot easily. But you never know what client's will want to do with that photo in the future, and if they want a transparent background after the shoot it's really hard to get rid of a white backround.  The solution is that we will shoot on a special green or blue background which is relatively easy to get rid of on Photoshop. The reason is that green and blue aren't found in human skin tones so the various selections methods in post production will be easier and more accurate selecting JUST the green. (Make sure your client isn`t wearing green or blue!) It's called chromakey, it's how all the cool SGI stuff is made in movies – actors are on harnesses flying through the air like Superman, on a green background which is later replaced with a digital sky or space or whatever.
But what happens if you are on a location shoot outdoors with no green studio background available?  And you just know the client will sooner or later ask for a cut out or knocked out background? I'm going to share with you my best secret for doing exactly this and you don't need any new equipment!
I'm going to use an example from a recent shoot I did with my friend Chris, who owns the most excellent FUDE Restaurant, and is also a great marketing consultant.  He needed a new headshot for his new marketing website.
Chris was conducting a seminar and it was the only time I could get him before the launch date of his new site. No time for the studio! So we went outside.  It's summer and what is there a lot of in the summer – trees leaves and grass which thankfully are all green! Do you see where this is going now?
Setting up the background of green is very easy. Taking into account your lighting using the sun and maybe fill flash if needed, set up your subject at least 10 feet away from the leafy vegetation.  Use a wide enough aperture that your subject from the tip of their nose, to about 6-12 inches behind them is tack sharp.  (But there should be nothing between them and the background of leaves.)  But you need the green foliage to be out of focus but exposed enough that it is bright and clearly green.
if you are using your flash, make sure that there is enough ambient light to illuminate the green leaves you have as your background.  This is important for post production.
Make your exposures, a few different poses, move around your subject – all the usual rule of composition and posing apply.  And voila! You have a perfect headshot on a perfect green background ready to knock out.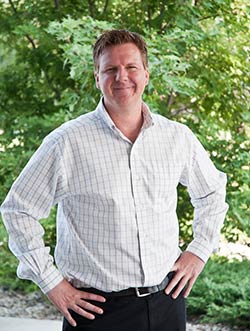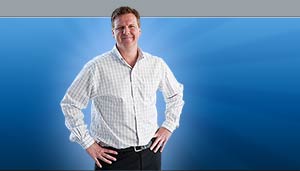 In Part 2 I'll show you  how easy it is in Photoshop CS5 to remove the green background in about 2 minutes or less.
Stay tuned.