Have you seen Avatar? (If you haven't it's the only movie worth seeing at the theatre in a long time – but be sure to see the 3D version!)
Looks like Pandora has a clone here on planet Earth.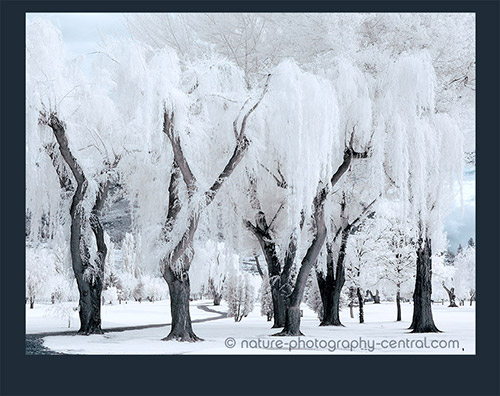 This infrared shot was taken in Penticton in June with a converted Nikon D70, and processed with my new Nikon Capture "pre-post-processing" method.